NIOB marks 1st builders day, call for promotion of standard building construction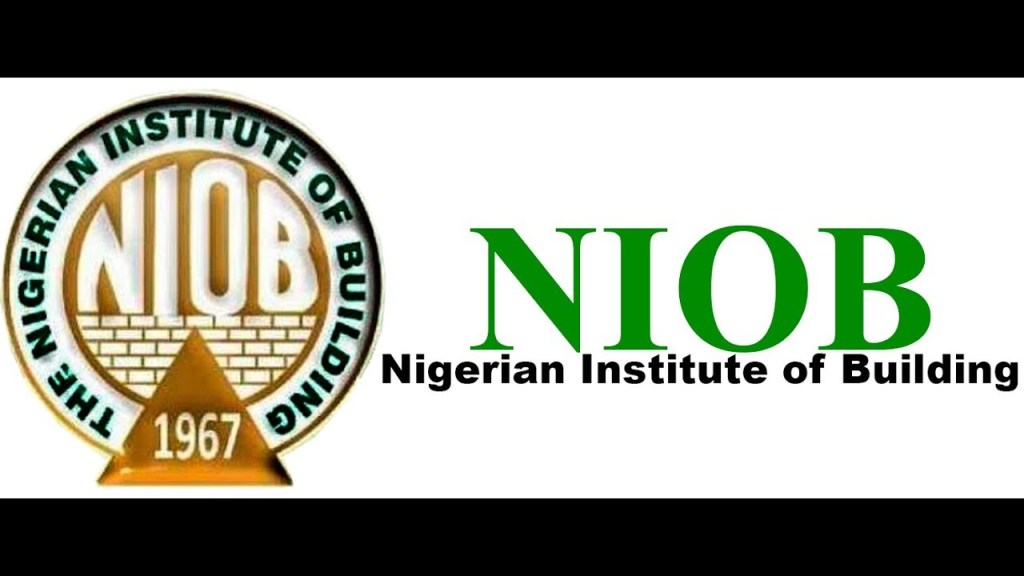 The Nigeria Institute of Builders on Friday celebrated the first builders day ever in history thus task stakeholders on the promotion of standard building construction to contain quackery, avert collapse and loss of lives.
National president of the Institute, Bldr. Kunle Awobudu while speaking at a press briefing in Abuja, said that frequent building failure in a nation due majorly to quackery is an abnormality that should not be allowed to continue in a sane society where the rule of law prevails.
It would be recalled that on 13th of March 2019, a five-storey building on the Lagos Island collapsed injuring occupants while claiming the lives of over 20 persons, including pupils.
Representing Bldr Awobodu, the 3rd Vice President NIOB, Bldr. Victor Okparaji said the institute commiserate with the bereaved families on the anniversary of the demise of their kids, thus earmarked 13th March as the annual sober reflection on and the reminder of the evil being perpetrated by quacks in the Nigerian building construction industry.
He added that every 13th March has been set aside by the institute for the promotion of standard building construction that should add to the dream of prospective home owners.
However, Bldr. Awobodu noted that to forestall poor production of buildings on sites, the federal government without doubt has been proactive in taking preemptive measures by enacting into law Builders Act, and also installing a system that has been producing professional builders.
He hereby identify that the institutionalization of a mechanism to ensure building production on sites is well managed by a professional builder, has been adopted only in Lagos state thus charge other states across the federation to emulate such mechanism with commitment and enforcement in line with global best practices.
Furthermore, he said it is important that the government be reminded of fundamental relevance of building to it's citizenry and as such housing scheme should take a prominent position for it is the barometer of thriving economy.
Awobodu hereby call on major stakeholders to make the national building code operational, promote standard building construction by engaging the right professionals, and say no to building collapse.
About Author