Geoffrey Asadu a Nigerian Lawyer who never lost a case for 25 years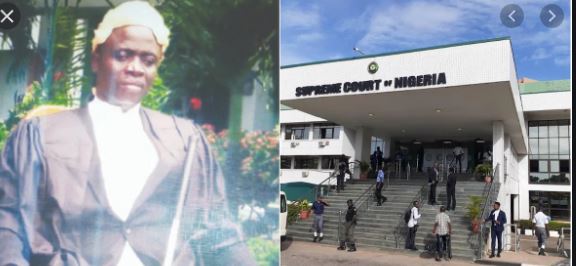 Geoffrey Asadu is a Nigerian lawyer who was not born blind. i was already six years old when i suddenly became blind the legal practitioner said.
he said "The headache lasted for about three days.
As the headache continued, I was taken to Akulue Hospital, Nsukka, where I was administered with
one drug by one medical doctor, who owned the hospital. I was given an injection by the doctor
for three days. On the third morning, I was supposed to go to hospital but I was surprised to
discover that I couldn't see. I became totally and automatically blind. I got up that morning
but couldn't see. I groped and started shouting that I wasn't seeing again.
the most intriguing fact is that Geoffrey Asadu has never lost a case in years of his practice.
the legal practitioner finished from University of Nigeria, Enugu Campus.