YPP calls for restructuring during National Peace walk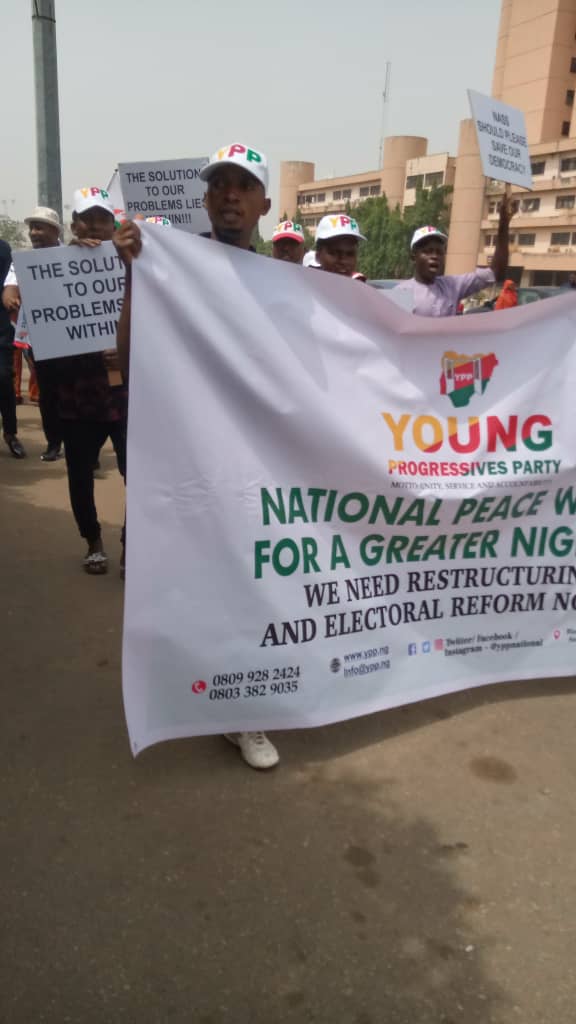 The Young Progressive Party (YPP) has called for the nation's restructuring, stating that it is part of the solution to the nation's numerous challenges. The National Publicity Secretary of the party, Comrade Egbeola Martins, disclosed this at a National peace walk organized by the Party in Abuja. Comrade Martins said the walk was necessary following the general dissatisfaction across the nation.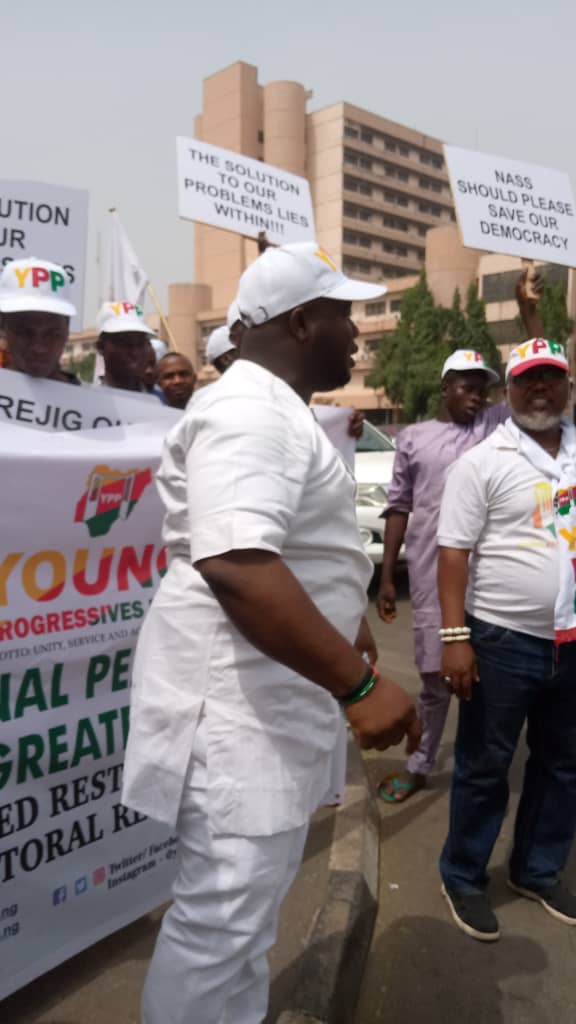 The party urged the leadership of the nation to go after the root cause of our national problems, rather than try to contend with the symptoms. On the call for restructuring, Comrade Martins said: "Part of the solutions we are proffering is that the time for restructuring is now, we can't keep on running away from restructuring. "The reason we are having the current challenges we're facing is because we're still applying old solutions to current challenges."
The party further chided the ruling of All Progressive Party and the Peoples Democratic Party, for their inabilities to initiate a working electoral system. "Peoples Democratic Party(PDP) had the opportunity to rule this country for sixteen years and the All Progressive Party(APC) has also been on the saddle for five years, yet they have not been able to come up with a credible electoral system, that will help us not to see a situation where INEC conducts election and the court announces the winner," Egbeola Martins said.
About Author