Breaking: Supreme Court affirms David Lyon as Governor-elect of Bayelsa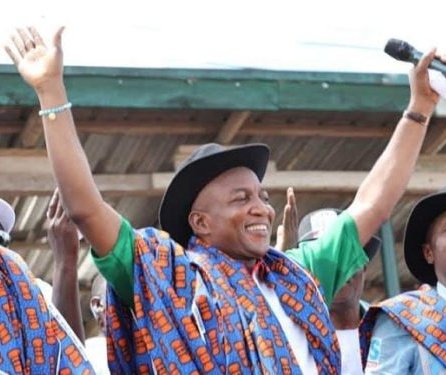 The Supreme Court, on Tuesday, affirmed the Bayelsa State governor-elect, David Lyon, as the valid candidate of the All Progressives Congress in the last governorship election in the state, striking out an appeal by former Minister of State for Agriculture, Heineken Lokpobiri. The five-man panel of the court led by Justice Mary Peter-Odili upheld the decision of the court of the appeal which ruled that Lokpobiri's appeal against the outcome of the September 4, 2019 primary of the APC was filed out of the time allowed by law. The court said" Any party seeking redress must file within the 14 days' period." The appellant cause of action arose on 4th September when he was not declared the winner and not 7th September.
Lokpobiri who is a former Minister of State for Agriculture had approached the court, asking it to declare him, and not Lyon the authentic candidate of the APC.
He told the court that the governorship primary conducted by the APC in Bayelsa State was not done in compliance with the guidelines and the constitution of the party, and therefore, concluded that the party had no candidate.
However, the Court of Appeal, in Port Harcourt, upturned the High Court's decision last month, declaring that the APC had a candidate in the governorship election.
About Author