Danger averted as Petrol tanker falls Lagos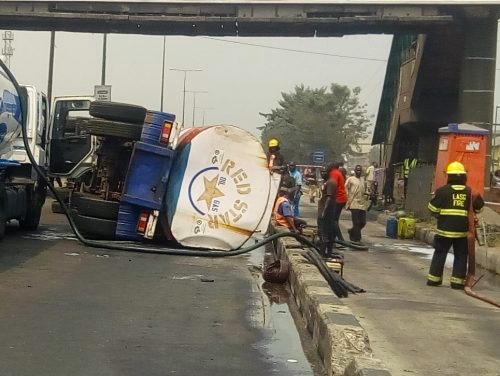 What would have been a major disaster was averted, as a tanker loaded with petrol fell on its side at the Onipanu Bus Stop in the early hours of Wednesday.
A traffic control Official who was at the scene of the accident, CSP Oriyomi Titilayo Oluwasanmi, said the accident occurred around 2 a.m and that another tanker was brought for transloading. Oriyomi Titilayo Oluwasanmi said: "The accident occurred around 2 a.m. We immediately cordoned off the road so that motorists will not pass there. There is no road for them to even pass because it crosses the road.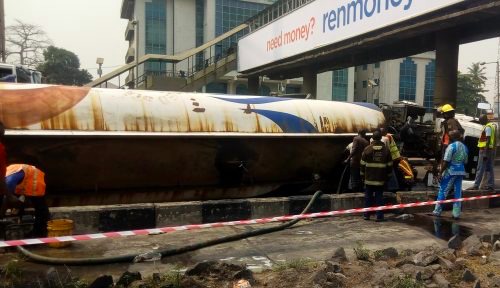 "As you can see they are doing trans-loading already. Another tanker was brought from their office so that they can trans-load and after trans-loading they will remove the tape so that motorists can have access to the road. That's why you see traffic personnel controlling the traffic."
About Author