Iran will never have nuclear weapons as long as I am President~ Donald Trump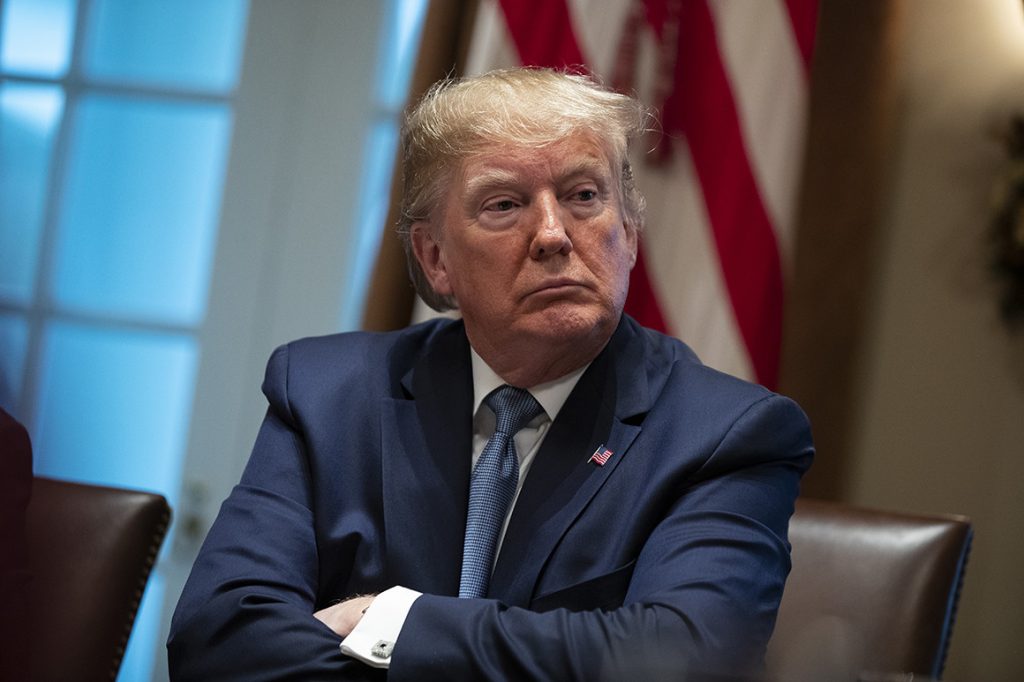 ---
U.S. President, Donald Trump has confirmed that no American and Iraqi military officer was killed in the Iranian Missiles attack on two U.S. bases in Iraq.
Trump stated this on Wednesday at a White House press briefing on Wednesday, January 8, 2020.

"As long as I am the President of the United State, Iran will never be allowed to have a nuclear weapon. "The American people, should be extremely grateful that no American was harmed in Last night attack."
"Our Great American forces are prepared for anything," said Trump boastfully. "Iran appears to be stand down, which is a very a good thing for all parties involved," he added

Donald Trump further said "Iran has been a leading sponsor of terrorism in their pursuit of nuclear weapons and threatens the civilized world. "We will never let that happen. "Last week, we took a decisive action to stop a ruthless terrorist, from threatening American lives. At my direction, the United States military eliminated a world's top terrorist. Qassem Soleimani as the head of the Quds Force, was personally responsible for some of the absolutely worst atrocities."

He went ahead to say "Soleimani's hands were drenged in both American and Iranian blood. By eliminating Soleimani, we have sent a strong message to terrorists. If you love your life, you will not threaten the lives of our people."

"The United State will immediate impose additional punishing Economic sanctions on the Iranian regime. This powerful sanctions will remain until Iran changes its behaviors." Trump added.
SAMUEL UDOH