Robbers invade First Bank of Nigeria Mpape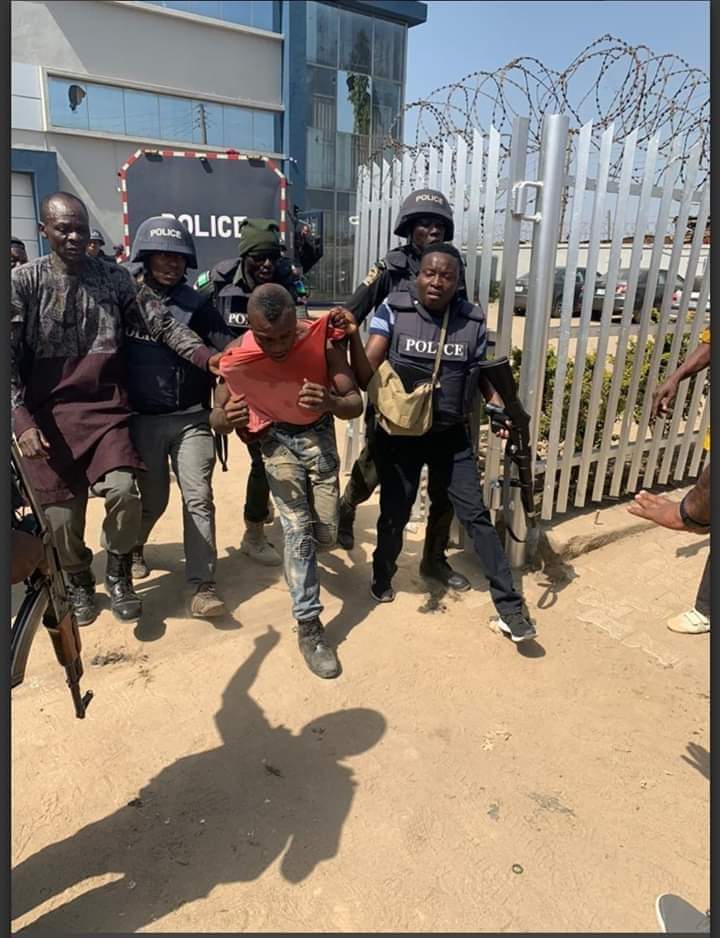 The mpape first Bank branch has been taken over by some armed robbers.
The robbers took over the premises at 10am.
As at the time of this report, none of the robbers has left the bank premises.
The ever busy Mpape road was deserted as MOTORISTs abandoned their vehicles and scampered for safety.
It became very clear that the thieves had hit the rock and luck had ran out of them when the security personnel surrounded the premises of the bank.
The best of criminals would find it difficult to outwit the might and resolve of the security team.
More reinforcement in a gestapo manner came when soldiers arrived at exactly 12noon, about thirty minutes after the armed robbers entered the bank.
Hours later, shortly after soldiers arrived, the personnel gain entrance into the premises.
The robbers were apprehended and taken away.