CASUALLY AVERTED AS RUSSIAN 56BILLION NAIRA FIGHTER JET CRASHES
A state-of-the-art Russian fighter jet has crashed on training mission just days before the first of the aircraft was due to be delivered to Putin's air force.
Russian fighter jet, Sukhoi Su-57 has crashed on a training mission few days before the first of the aircraft was due to be delivered to Putin's air force. The fighter jet crashed after the pilot flew it away from a city and bailed out to safety with his ejector seat in the far east of Russia and according to officials, the jet was 'fully destroyed'.
Russia's air force had ordered 76 of the $155 million (£120million) planes, which are intended to rival America's F-22 Raptor stealth fighters – to which they are similar.  The Su-57 is also similar to the Chinese J-20 jet, which is alleged to have been built using stolen US plans obtained by Chinese hackers.  The 56 Billion naira, 66 feet fighter jet contains 1x 30mm autocannon, 7x air-to-air missiles, 4x air-to-surface missiles, 2x anti-ship missiles and 4x anti-radiation missiles. The crashed aircraft was a test plane not one of those due to be passed to the air force, according to news agency RIA Novosti.
Residents of Dzyomgi village, some seven miles north of Komsomolsk-on-Amur, heard a 'strong roar', believed to be the moment the warplane got into trouble.
Investigators are examining whether there was a 'technical malfunction' or pilot error, say a Russian report. A source also reported that there had been a failure of the hi-tech plane's 'control system'. And 'A special commission has been set up investigate the causes of the crash,' said a spokesman for United Aircraft Corporation which owns the plant. 'The emergency escape system functioned as required, the pilot ejected, he is alive,' said the spokesman.
Source: DailyMail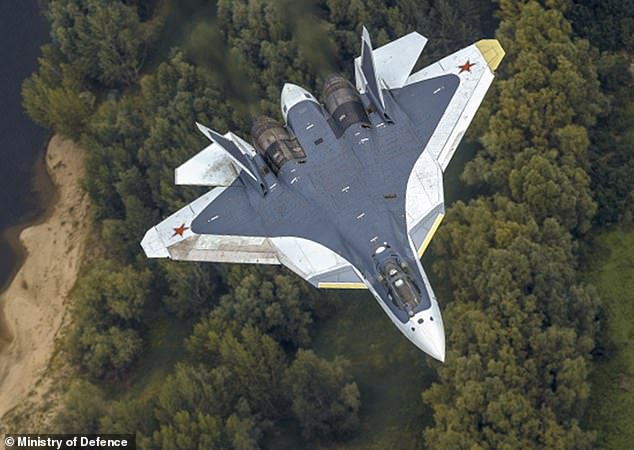 About Author